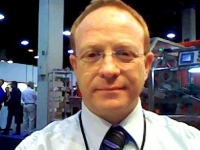 JACOB KISLOVICH
PRESIDENT AND CEO
Mr. Kislovich founded Lead Technology with his wife, Dafna Kislovich, in July 1988. Under his direction, Lead Technology has been recognized as a leading international manufacturer and exporter of packaging and filling machinery.
Mr. Kislovich is known for his love for fast cars and sailing boats.
SHAHAR ORI
COMMERCIAL VP
After working for 3 years at Microsoft, where he specialized in client management and sales, Shahar joined Lead Technology's sales and marketing team. Shahar received his Bachelor's degree in East Asia studies where he specialized in China and his Masters in Business Administration.
In his free time Shahar practices snowboarding.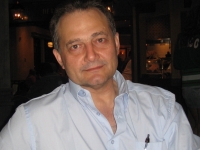 ROBERTO KREMER
SALES DIRECTOR
Bringing over 15 years of experience in the industry in sales, Roberto joined Lead Technology in 2006 to develop the sales department, especially for the Latin speaking countries.
As an Argentinean he makes the best Asado ever.
EYAL COHEN
OPERATION DIRECTOR
After 10 years of experience at FTK industries, and as an HLA director at Flextronics, Mr. Cohen Eyal joined Lead Technology to bring his knowledge and skills as an operational director and his has vast experience as a kaizen leader for lean manufacturing.
In his free time Eyal is an active sea kayak paddler.